Scholarships are incredibly important to UTEP students and their families—they open the gateway to higher education and provide opportunities for them to reach their full potential. While each scholarship recipient has their own story, it's a universal truth that financial support empowers UTEP students to complete their degrees and achieve their dreams. Your support matters.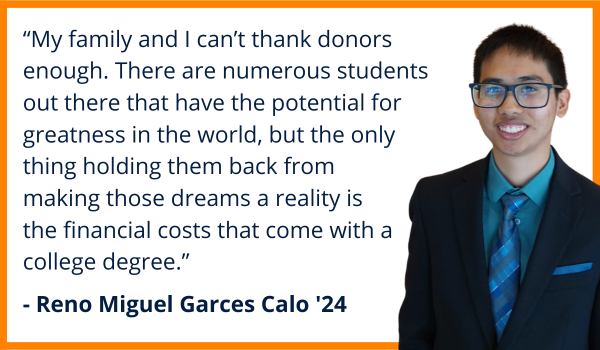 MORE ABOUT THE UNIVERSITY OF TEXAS AT EL PASO
The University of Texas at El Paso is America's leading Hispanic-serving University. 84% of our 24,000 students are Hispanic, and half are the first in their families to go to college. UTEP offers 169 bachelor's, master's, and doctoral degree programs at the only open-access, top-tier research university in America.